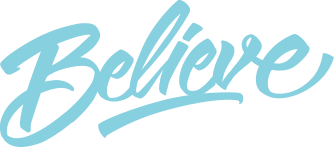 PAYMENT & CANCELLATION POLICY, INFORMATION COLLECTION AND DISCLOSURE OF PERSONAL INFORMATION
PAYMENT & CANCELATION POLICY:
PRE PAYMENT: We request all guests to pay 40% of the requested package in advance, via PayPal or Wire Transfer (see below). Please consider that bank or PayPal may apply transaction costs that will be covered by the guest. The reservation will only be confirmed once the pre-payment is received.
FULL PAYMENT: Upon arrival, and before check-in, the full amount of the package must be paid in cash. Payments via PayPal upon arrival will be charged additional 12%.
CANCELATION POLICY – ACCOMMODATION: If a reservation is canceled, the hotel will refund the deposit according to the following criteria: (a) 46 days or more prior to arrival date: 50% penalty, minus bank fee, (b) 45 – 30 days prior to arrival date: 75% penalty, minus bank fee, (c) 30 days or less prior arrival: 100% penalty, minus bank fee. Please note the hotel has one month to refund the money.
CANCELLATION POLICY – ACTIVITIES: No partial refunds or credits will be given for unused services such as hotel rooms, surf lessons, yoga lessons or any other activity included in the purchased package. Our services are quoted as a package; credits are not given for services not used.
We will always put our biggest effort to adapt ourselves to any changes you may request as long as this does not affect commitments already taken with other stakeholders.
PayPal:
info@surfandyogacostarica.com
Consider that PayPal fees may account up to 5.5% of your payment.
Wire Transfer:
Banco Nacional de Costa Rica
Address: Avenida 1 y 3, Calle 4, San Jose, Costa Rica.
Swift Code: BNCRCRSJ
IBAN:  CR37 015 1191 2002 001778 2 | UI: 019462
Beneficiary: Believe Surf and Yoga S.A.
Account Number U$S:  200-02-191-1778-2
Wire Tranfer flat banking fee: U$S 30
INFORMATION COLLECTION
We collect information when you visit our website, create an account, edit your account information, and inquire about or purchase a vacation package. Some of this information is technical information that is automatically logged by our servers.
DISCLOSURE OF PERSONAL INFORMATION
We will share your personal information with our agents, representatives, service providers and contractors in order to process your inquiries/purchases, ensure that your needs are met during your vacation, offer you services in connection with our website, communicate news and information about Believe Surf & Yoga S.A., provide customer service, enhance and improve customers' vacation experiences, and complete financial transactions. These service providers are authorized to use your information only to the extent necessary to serve these purposes, or as otherwise authorized by this policy.
If Believe Surf & Yoga S.A. merges with, or becomes an affiliate of another organization, we will ensure the confidentiality of any personal information involved in such transactions and provide notice before personal information is transferred and becomes subject to a different privacy policy.
In other words, we will only use your personal information to make your trip as flawless as possible. We commit not to share, distribute or use your personal information for any other aim.
CUSTOMIZED VACATION PACKAGES
Enjoy planning and quoting your trip through our five-steps customizer. Choose your ideal check in and out dates, type of accommodation, amount of meals, surf and yoga classes, other activities and even plan your logistics from / to the airport.
MAKE IT HAPPEN AS YOU DREAM IT & AFFORD IT!